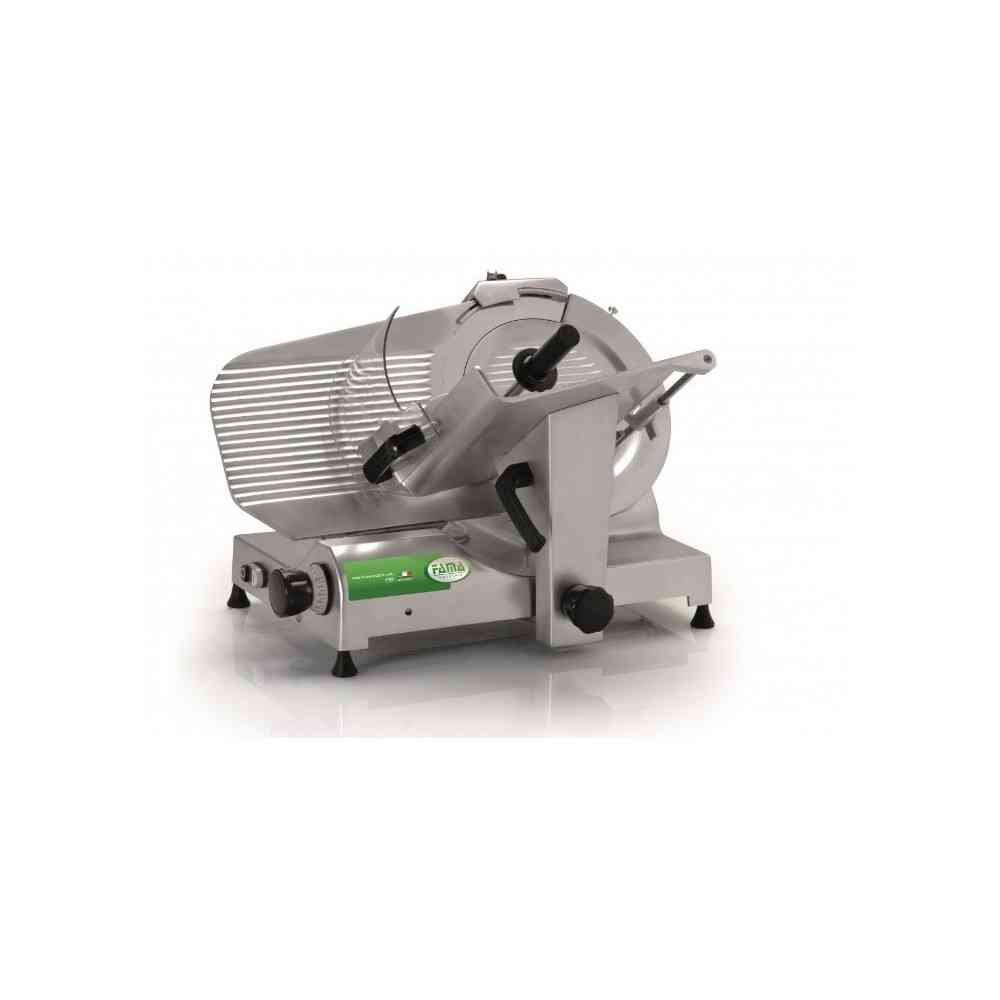  
Fame Industrie luxury gravity slicer fa353 blade diameter 350
Product description:
They are large professional slicers designed in a traditional way to last over time, able to satisfy even the most demanding users, thanks to their ease of handling, practicality and design.?
Politiche per la sicurezza (modificale con il modulo Rassicurazioni cliente)
Politiche per le spedizioni (modificale con il Modulo rassicurazioni cliente)
Politiche per i resi merce (modificale con il Modulo rassicurazioni cliente)
Technologically advanced and in compliance with current CE regulations. The adjustable belt transmission, the blade of special hardened steel, the self-lubricating sliding bushings, the ball bearings, mean that the 275/300/330/350 Luxury models do not fear the competition because they are able to withstand the comparison with any similar model on the market.
?
Power supply : ? 230/50 - 230? ? 400/50 Volt / Hz < / span>
Power: ? 0.38 (0.50) Kwatt / Hp
Blade: ? span > 350 mm
Carriage stroke: ? 330 mm ?
Cutting capacity: ? 240x250 mm
<
2 other products in the same category
FAMA INDUSTRIE GRAVITY SLICER MODEL 220 PROFESSIONAL
Price
€38.50
Regular price
€55.00
-30%
Ag work solution offers its customers in Rome an exclusive service to sharpen the blade of your slicer.
thanks to our extensive catalog of Smerigli we can find any solution.
exclusive for the area of ??Rome