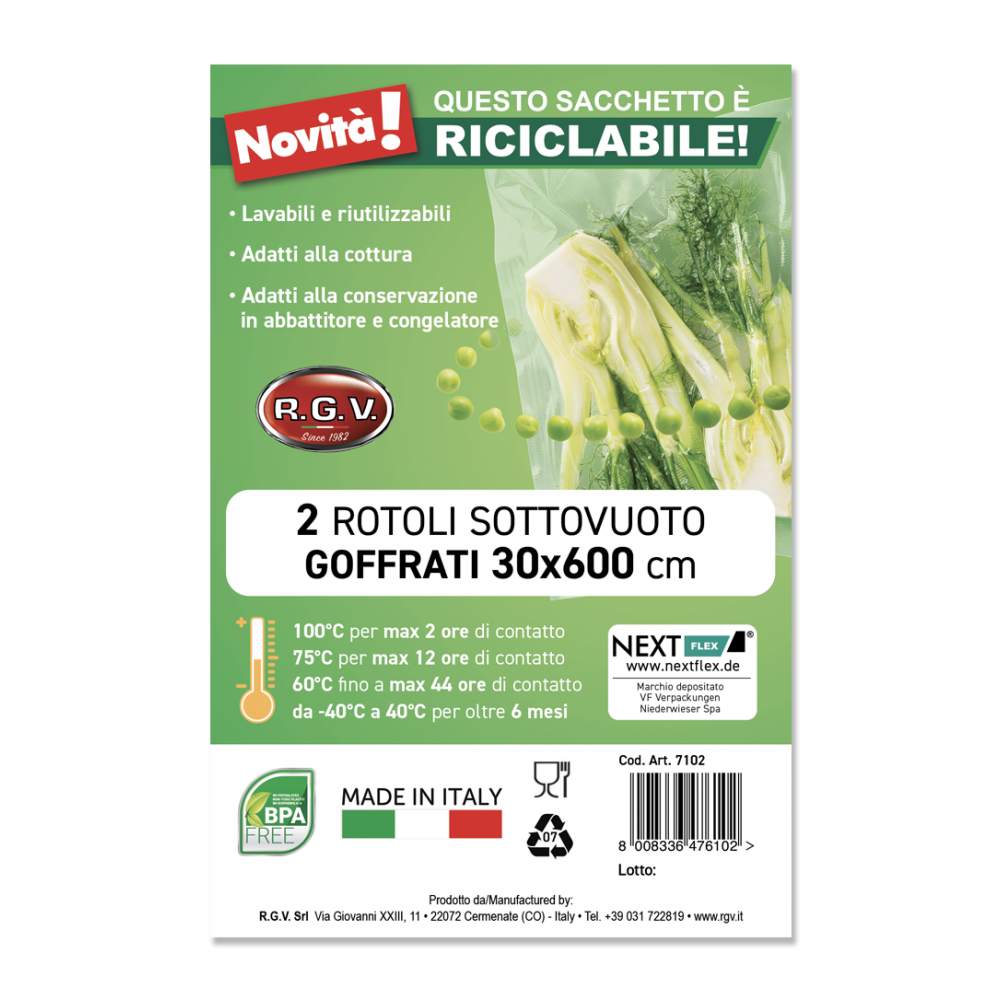  
vacuum bags rolls of 30x600 cm pieces 2
vacuum bags rolls of 30x600 cm pieces 2
Politiche per la sicurezza (modificale con il modulo Rassicurazioni cliente)
Politiche per le spedizioni (modificale con il Modulo rassicurazioni cliente)
Politiche per i resi merce (modificale con il Modulo rassicurazioni cliente)
bags for vacuum machine bag containing 2 recyclable embossed vacuum rolls size 30x60 cm. made entirely in Italy, nextflex recyclable bags are washable and reusable. Suitable for cooking and storage in blast chiller and freezer.
16 other products in the same category
VACUUM TAPE IN GLASS FABRIC PTFE? PACK OF 2 METERS WITH ADHESIVE SP 0.07 TYPE MA03 H? 90mm CUTTABLE TO THE DESIRED HEIGHT
ELECTRONIC VACUUM BOARD RGV MODELS SV 300-400
silicone seal with lip profile 4x5.5+ lip sold to metro brand yang
WELDING BAND FOR VACUUM STAINLESS STEEL HEIGHT mm? 4? THICKNESS? mm 0.30 1 METER
STAINLESS STEEL WELDING BAND FOR VACUUM mm 5 THICKNESS mm 0,3?
1 METER
NEUTRAL SILICONE LIP GASKET FOR VACUUM? RGV MODEL SC42 BELL 5x4
sirtri0409
vacuum pump brand trespade mod. v-33 auto from 2005
silicone gasket with lip profile dim. 4.9x6 + lip 1.7 mt pack mod. sp30 brand sirman
keyboard for vacuum 14 keys mod. boxer duo lavezzini
STAINLESS STEEL WELDING BAND FOR VACUUM HEIGHT mm? 3 THICKNESS mm 0.3? 1 METER