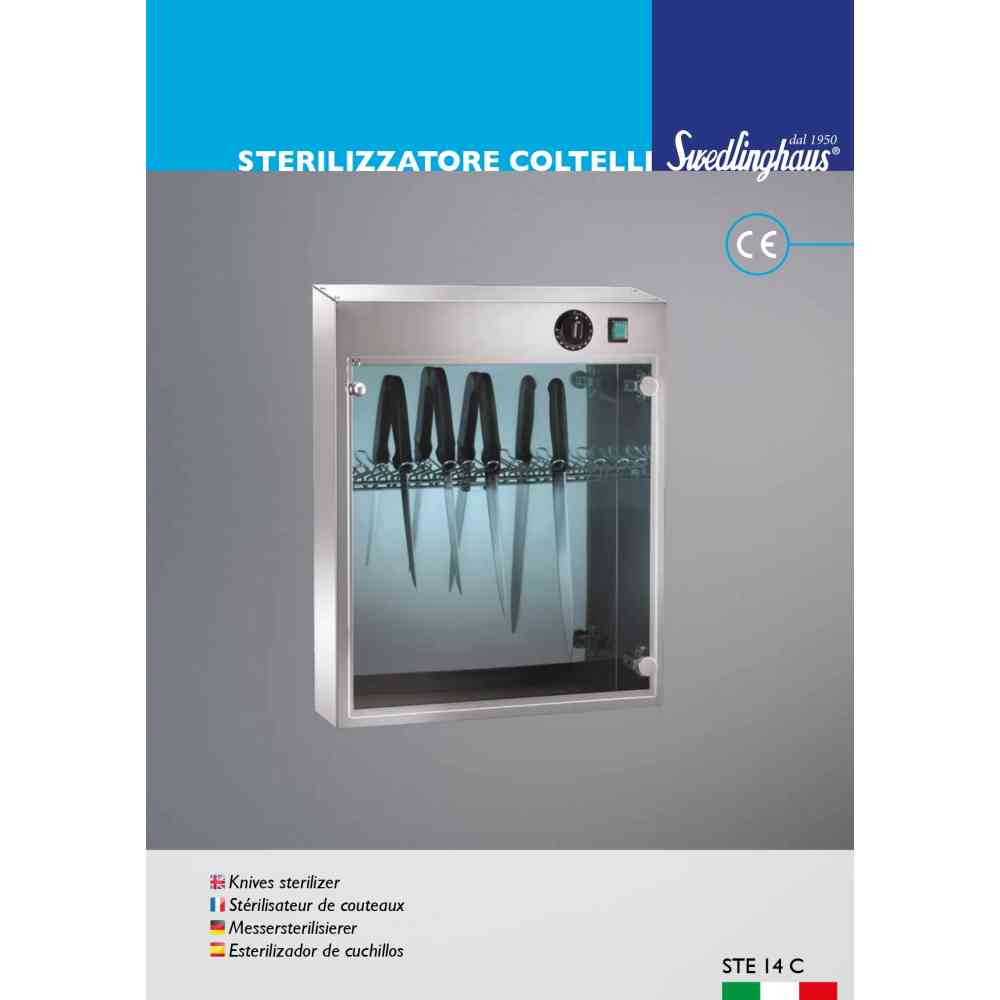  
sterilizer for knives and cutlery swedlinghaus ste14c
The sterilizer can guarantee full UV sterilization and aseptic storage of knives, preventing all risks of bacterial migration. S/steel construction, smoky grey transparent Plexiglas door equipped with microswitch, s/steel knives holder, 60' timer and ON/OFF button.
Politiche per la sicurezza (modificale con il modulo Rassicurazioni cliente)
Politiche per le spedizioni (modificale con il Modulo rassicurazioni cliente)
Politiche per i resi merce (modificale con il Modulo rassicurazioni cliente)
MODELLO STE 14 C NUMERO COLTELLI Knives / Couteaux / Messer / Cuchillos 14 POTENZA LAMPADE Lamps power / Puissance lampes / Lampe / Lámparas 1x36 w DIMENSIONI IMBALLO Packing dimensions / Dimensions emballage Ausmas der Verpackung / Dimensiones embalaje 550x700x210 mm
1 other product in the same category
Price
€38.50
Regular price
€55.00
-30%
Ag work solution offers its customers in Rome an exclusive service to sharpen the blade of your slicer.
thanks to our extensive catalog of Smerigli we can find any solution.
exclusive for the area of ??Rome